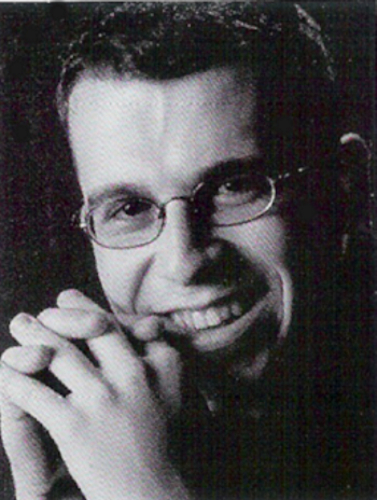 Nato a Riga nel 1978, ha cominciato lo studio del pianoforte all'età di sei anni presso la Special Music School di Mosca. Nel 1994 ha frequentato come borsista la Purcell School of Music in Inghilterra.
Dal 1996 al 2000 ha studiato presso la Royal Academy of Music a Londra per poi continuare il suo percorso alla Musikhochschule di Karlsruhe con il praf. K. Randanu (2001-2003) e, di seguito, alla Hochscule für Musik und Theater di Zurigo con il prof. H. Francesch, dove ha ottenuto il suo Master's degree nel2006. Vincitore assoluto di concorsi internazionali quali il Junior Gina Bachauer Piano Competition a Salt Lake City (USA), il Newport Piano Competition (Regno Unito), l'International Piano Competition a Pontoise (Francia), il Concorso per Piano "Ennio Porrino" (Italia), si è esibito in prestigiosi Festivals musicali come il Rheingau Music Festival in Germania, il Festival Musicale di Gubbio, il Gent Chopin Festival in Belgio, il Festival di Moulin d'Ande, il Cliburn Music Institute Master-Classes in Texas, il Summit Music Festival a New York ed il Niagara International Festival in Canada.
Ha partecipato ad un concerto in presenza di Sua Altezza Reale il Principe del Galles e, come solista, ha suonato, fra le altre, con l'Orchestra Filarmonica di Israele, la BBC National Orchestra del Galles, la London Soloists Chamber Orchestra, la St. Martin-in-the-Fields, la Camerata Zurich Orchestra.
Entrambi i concerti che ha tenuto al Jerusalem Music Center e a Seoul (South Korea) sono stati trasmessi in diretta alla radio.
Recentemente ha suonato al Festival di Auvers-sur-Oise in Francia ed a Yokohama, in Giappone.
Oltre all'attività di concertista ed alle sue registrazioni, Daniel Vaiman insegna pianoforte a Zurigo dal 2009.